Minister
We perceive ourselves to be a family and we are always pleased to have others join our family. We are simply a group of Christians gathered together to worship God and we consider it a privilege to have others proclaim with us the joys of God's love for us in Christ. We use the term family because the Scripture does, as it speaks of those who have come to a personal faith in Jesus Christ. We are likened to a body with many parts and yet are one unit. The body only functions properly when all the parts are working together, so we stress the importance of unity, mutual respect, appreciation, and a sincere love for every member.

So we invite you to join us and we pray that if you have not placed your faith in Jesus Christ, you will do so today. Then, and only then, will you find true hope, peace, and meaning in this life. In addition, we pray that you will grow in your relationship with Him and that, together with us, you will share His glorious love with others!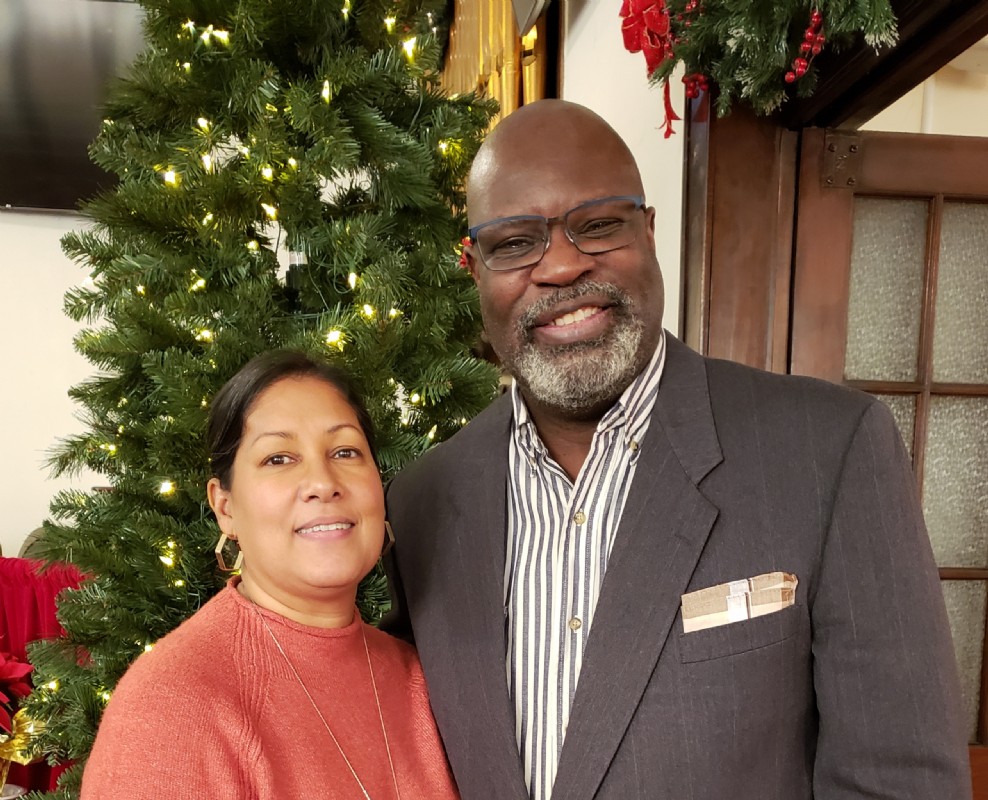 We welcome Dr. Brian Leander pictured left with his wife Vanessa. He will be starting his ministry on January 8, 2023. Dr. Leander will be preaching several times a month, he will be working with the Elders and other ministry leaders, and will be helping us to prepare for a permanent pastor. We look forward to the ministry of Dr. Leander as we begin a new and exciting chapter in Calvary Protestant Church's history. We really appreciate and feel blessed to welcome Dr. Leander and his wife Vanessa!